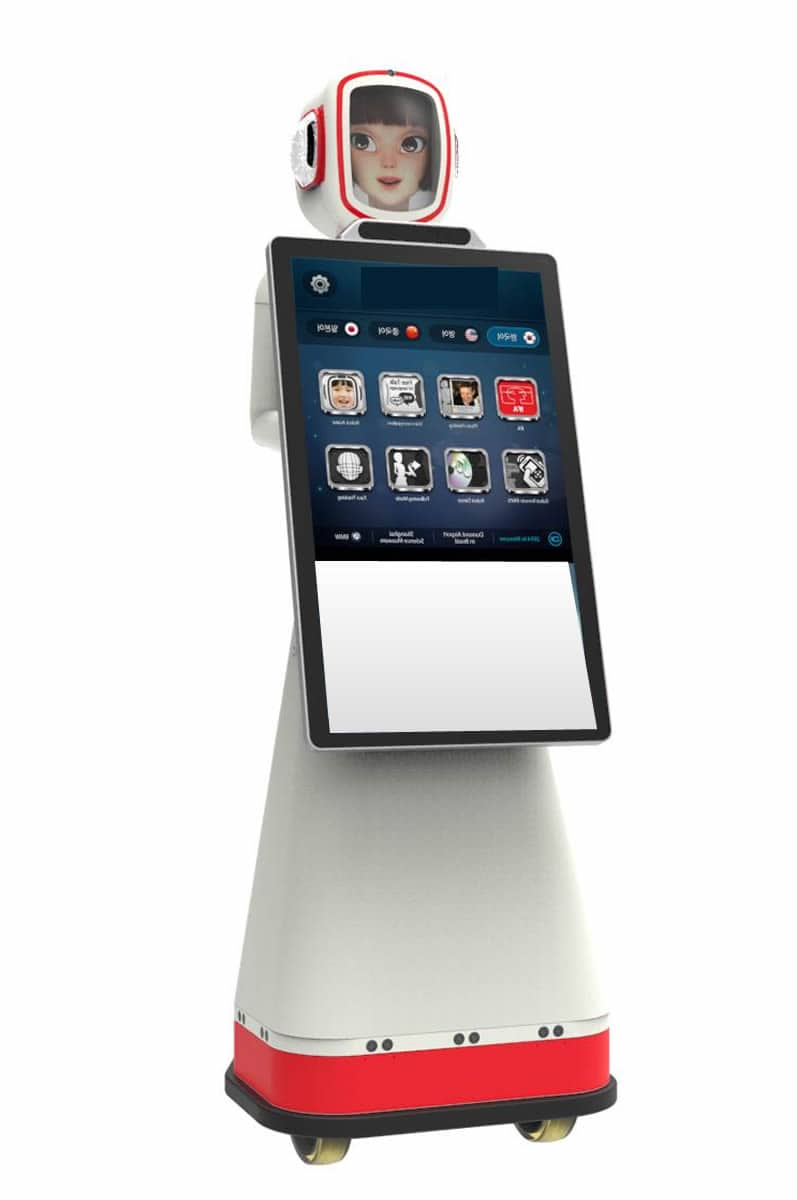 Robot for events
Would you like to experience what this presentation robot can do for your organization or event?
USA east coast (1 day), USA (multi-day events)
The FURo-D model is currently a popular robot, with applications in airports, hospitals, doctor's offices. The robot support multiple languages, face tracking and text to speech.
Presentation service
The robot is very suitable for presentation services on events or fairs. The large tablet allows you to communicate branding and messages to the visitors of your event. Please contact us for the possibilities
Accompanied by a robot professional
One of our robot professionals will always accompany the robots at your event. They can:
Inform you about the functions of the robot
Give a demonstration of the use
Inform you about the possibilities for hospitality, retail and care sectors
Note : This robot can only be rented for 1 day in the USA (east coast) and for multi-day events (all places)
Presentation and service robot FURo-D in action, see video